About 226 Press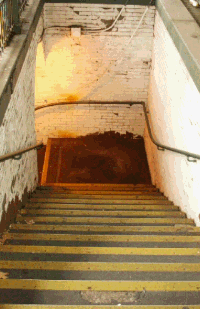 Virtually located on the Westbound side of the Devon, Pennsylvania train station, 226 Press is the graphic brand imprint for Poetry by Christopher William Purdom, which includes both BEYOND EVERY GENOME and Narcoleptic Heretic a critically ignored formal confessional language flarf performance art epic originally published in ten sequentially numbered, individually titled, 24-poem volumes from 2005 to 2014.

The poetry is available in trade paperbacks through lulu.com, in free PDFs on this site, and as video readings on YouTube, where you can also find operatic program notes.

The artist does most of his own stunts, including writing, book layout, cover, logo, and website design, plus video recording and editing. Poetic editorial advice is volunteered by humans who wish to remain anonymous.