Reviews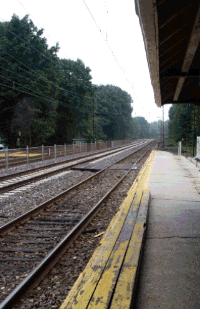 Like a koan
Review of: shades of grey
By: Rev. Patricia Pearce
Date: December 12, 2007


Like a koan, Chris' poetry jars us out of preconceived frameworks of understanding and invites us into the unexpected.
Sorry
Review of: too many chairs on the grass green hill
Date: February 11, 2008


Dear Mr. Purdom,
I have read your book of poems but am sorry to say that I did not understand them and so will not be doing a review.
I have strong negative feelings toward POD books
Review of: corporate geese
By: stevenallenmay
Date: January 17, 2009
Read it here: http://planbchaps.blogspot.com/2009_01_01_archive.html


Just received this. 27 pages. This is volume 5 in what may be an endless series of self-published verse that may appeal to the friends of Mr. Purdom. The press, 226press.com is the publishing front for Mr. Purdom and no one else.
a very nice reading experience
Review of: corporate geese
By: Ray DiZazzo
Date: November 26, 2011


Iím enjoying the juxtaposition of ideas and images, the steam of consciousness style and the rhythms of your lines. All together they create a very nice reading experience.
This unassuming chapbook...
Review of: corporate geese
By: Genevieve Kaplan
Date: December 20, 2011
Read it here: http://galatearesurrection17.blogspot.com/2011/12/chapbooks-by-james-cummins-christopher.html


At times these poems are dense, relying on an omission of language to create speed;